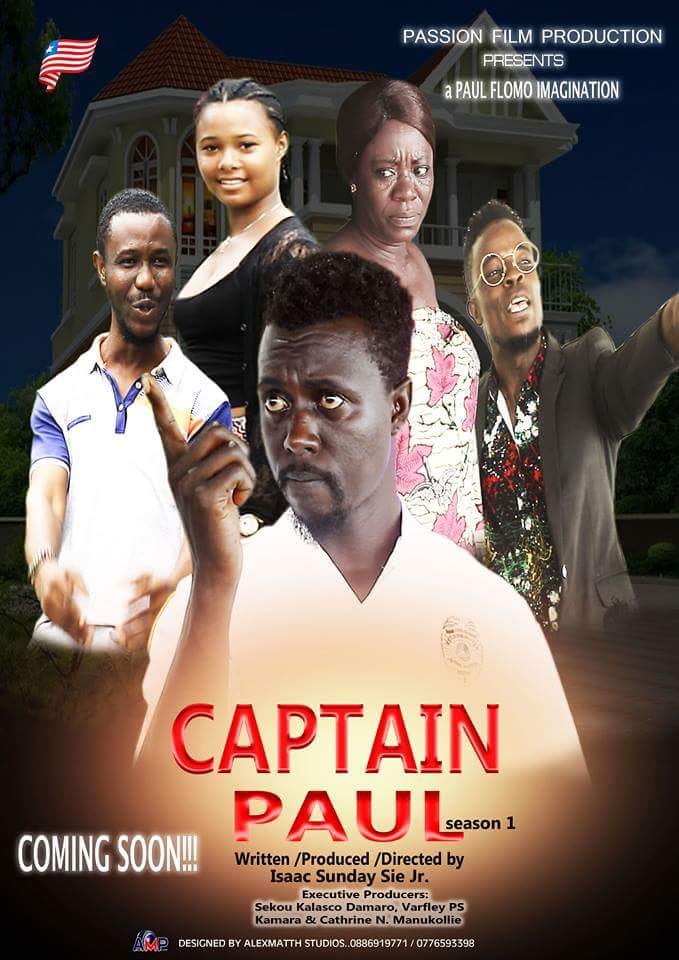 06 Oct

CAPTAIN PAUL

It's the weekend and we are kicking it off with one of Liberia international and much respectable comedian called PAUL FLOMO. Paul has grown to become household name notably for his charismatic eye stretching and skinny look.
He has an easy-going, relaxed presence on set and stage which makes his often-uncomfortable subject matter easier to digest. He is hilariously funny, a down to earth comedian and actor who emerged from the slum to put a smile on his fans and listeners faces. His new upcoming Comedy film call CAPTAIN PAUL features other big names such as JOHN FLOMO, JABATEH, ARTHUR ARTHUR and ZAINAB. The above comedians are all awesome to watch individually henceforth we are expecting a classic, fun packaged in the upcoming season. A story by DREAM DON DEBO produced and directed by PAUL FLOMO.
Paul wrote on his Facebook page
"The Genesis of Liberia comedy is back with a mind-blowing comedy that will keep you laughing and take your stress away. John Flomo the good Samaritan who gives Paul Flomo a roof over his head could no longer tolerate his stealing character but to kick him out. Paul later finds himself a gateman and security job at Zainab A. Sunshine Fawaz parents compound who happens to be Levi Zangar aka Arthur Arthur, as he meets Amb Jabateh Thekruman their driver.
Overview of the story from another end featured Super Mama who find true love in her late husband best friend Breaking News barely after two months.
Coming soon……….. CAPTAIN PAUL (season 1)"
Paul Flomo and Jabateh on set Captain Paul
John Flomo on set Captain Paul
Season 1 is expected to be released soon".
Few of Paul Flomo works Government Toilet, SEX DOLL, Mr Ibu in Liberia, Jesus Walks on Water